How to get a Matte Face
We got to admit there are some good days and bad days when we wake up and put on our daily makeup.
On my
good
days, when my face is clear. My foundation glides smoothly over my skin. It all depends.
On my
bad
days I hate having to put on foundation and it looks all caked up as well as my small acne bumps are very noticeable.
Here are a few things I do to get a nice matte finish.
My skin
type is
oily
&
dry
b
ut, be aware that this isn't going to work on everyone.
I wash my face with this parrot soap.
I use Vaseline to remove the extra makeup I missed. Odd right.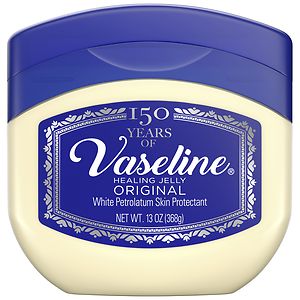 I put a thin layer of lotion over my face every night .

Before I go to bed I use Thailand's Topsyne cream. I use this product once or twice a week.
I put this product over the small pimple bumps on my face. Only apply a thin layer , this product can dry up the skin.
In the Morning, I wash my face with that same parrot soap and reapply a thin layer of lotion over my face to prevent from being dry.
Well, that's basically what I do to achieve a matte face.